HF Radios
by WA7SKG
Yaesu FTdx3000D Quadra VL-1000 Linear with VP-1000 PS PALSTAR AT2KD Antenna Tuner Sold as complete package only. Must pick up, will not ship.
Radios - HF / 84 views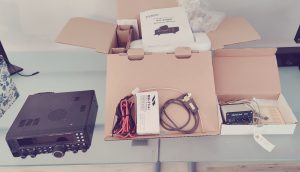 by W7SAA
Looking to sell my Yaesu 450D HF 100w radio. 160m-6m $500 I bought it new several years ago and have mostly used it for digital...
Radios - HF / 238 views